Details

Written by

Super User

Category: Service tips
I created my company after a 20-year run with various inserting machine service.

I understand customers need for a high quality low-cost alternative to Pitney Bowes parts, B&H and other companies. Now saving is very important, deliver good parts and services help our partners keep budget in control.

Search our ads for all of your mailing parts needs. ADVERTISE with us if you have overstocked part inventory.

Based in New Jersey US, Bakesol , LLC is for you, not only with the parts, but we also provide services and machine checking.
Contact us for more details.

SEE EBAY STORE FOR MORE MAILING EQUIPMENT PARTS
Details

Written by

Super User

Category: Service tips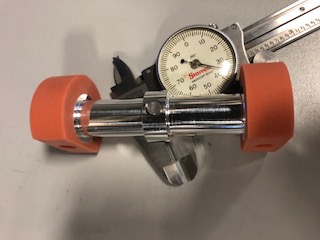 Parts are parts, right? Well, maybe in chicken nuggets, but not when the subject is replacement inserters parts. Whether you service your own inserter or have an outside service to do the work, you can sometimes be faced with a confusing array of part alternatives.
In general, you get what you pay for, but that doesn't mean a more expensive part is always the best choice.
To help you make good choices, we offer the following tips and information.

Rebuilt or Remanufactured Parts

Many worn-out inserters parts are routinely replaced with rebuilt or remanufactured units. Examples include D-Roller, small and large Tires, flapper rollers, standard belts, bearings and rebuild or new air cylinders. Rebuilt parts can save you 20 to 70 percent on the cost of PM repairs, and are often a good repair option.
Many of recoating parts are stronger than OEM (Original Equipment Manufacturer) parts.

Rebuilt or remanufactured parts are completely disassembled and each component is either restored to factory specifications or replaced with a new part. After reassembly, the unit is bench tested to ensure proper performance. The Federal Trade Commission requires that parts remanufactured in this manner be labeled "rebuilt" so consumers will not mistake them for new parts. The "rebuilt" label also protects you against getting a lesser-quality refurbished or reconditioned part.

Terms "refurbished" and "reconditioned" refer to parts that have been disassembled and repaired only to the extent necessary to make them work. Also, some self-service companies perform such repairs themselves when cost is an overriding concern.
Details

Written by

Super User

Category: Service tips
You can contact us by writing to us at our e-mail This email address is being protected from spambots. You need JavaScript enabled to view it. 
Give us your contact details including phone number, and we respond to your email or call you ASAP.
Payment Methods:
PayPal Payments We accept payments via PayPal on our website as payment option. A major credit card is still required to complete the transaction, as we do not accept gift cards, store cards, or account credits associated with your PayPal account.
This way we can rely on the trustworthy company to process all the payment transactions secure and reliable for your convenience.
We also accept payments on our eBay store. This is our way to respond for those who make a frequent request for quick purchase without quotation.
Details

Written by

Super User

Category: Service tips
So, you might be asking why Bakesol, LLC? The answer to your question is simple, It's Free or you can use,
1. Reward Points, (click here)
These points can be purchase for (up to) the half of the price and used towards classifieds posting, giving you opportunity to save up to 50% off of the regular price
2. Competitive pricing,
So you can sell or buy new and used products which are posted by many business professionals.
3. Proven Results
We take pride in the service we provide, and for creating opportunity for all industry related sellers and buyers.
4. Bakesol, LLC provides promotional support for International Company to promote and advertise their own equipment and service.
If you have Question regarding this support, please let us know and contact us at This email address is being protected from spambots. You need JavaScript enabled to view it.
Details

Written by

Super User

Category: Service tips
If you are looking for equipment and great technical support - we can get it done. If can't find what you're looking for, let us know and we'll provided for you. Our goal is to satisfy our clients any way we can.
Thank you for visiting Bakesol.com - and we look forward to serving your Iinserting Line of Industry needs.
Bakesol, LLC is a family operated company since 2005 - Our goal is to improve on smooth operation of every inserting company in the country. Independently connect buyers and sellers online, as well as technical service for any trouble shooting needed. Bakesol, LLC is known as online insertin classifieds platform - and there's a reason behind that. We care about you - and the service ability that brings you closer to your dreams. Want to buy or sell parts or inserting equipment or supplies? Need a repair or maintenance done on premises? We're here for you. Our company is unique and like no other in every aspect of bakery or restaurant line of industry. Whatever job you've got, we promise to help you to get it done.
Founded in 2005 and headquartered in Denville, New Jersey, Bakesol, LLC works towards building the future of trading and technical support.