Details

Written by

Super User

Category: Service tips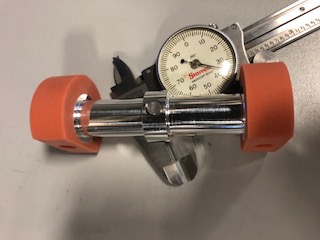 Parts are parts, right? Well, maybe in chicken nuggets, but not when the subject is replacement inserters parts. Whether you service your own inserter or have an outside service to do the work, you can sometimes be faced with a confusing array of part alternatives.
In general, you get what you pay for, but that doesn't mean a more expensive part is always the best choice.
To help you make good choices, we offer the following tips and information.

Rebuilt or Remanufactured Parts

Many worn-out inserters parts are routinely replaced with rebuilt or remanufactured units. Examples include D-Roller, small and large Tires, flapper rollers, standard belts, bearings and rebuild or new air cylinders. Rebuilt parts can save you 20 to 70 percent on the cost of PM repairs, and are often a good repair option.
Many of recoating parts are stronger than OEM (Original Equipment Manufacturer) parts.

Rebuilt or remanufactured parts are completely disassembled and each component is either restored to factory specifications or replaced with a new part. After reassembly, the unit is bench tested to ensure proper performance. The Federal Trade Commission requires that parts remanufactured in this manner be labeled "rebuilt" so consumers will not mistake them for new parts. The "rebuilt" label also protects you against getting a lesser-quality refurbished or reconditioned part.

Terms "refurbished" and "reconditioned" refer to parts that have been disassembled and repaired only to the extent necessary to make them work. Also, some self-service companies perform such repairs themselves when cost is an overriding concern.
Details

Written by

Super User

Category: Uncategorised
"Sorry for the dust! We know it's taking a while but sit tight, and we'll be with you soon.
In the meantime, check out our products on Ebay."
Our company specializes in inserting parts and accessories, and is your complete source for all of your parts needs. Our business strategy is quite simple.
We fill our website with a wide assortment of inserting machines parts and accessories from many major manufacturers. Then we use our buying power to drive down the prices of goods, and pass the savings along to you, the customer. You never know what bargains are available until you contact Bakesol, LLC, or check our website.
We carry a huge selection of products for many types of inserting equipment.
Whether you are looking for replacement parts or new products, we have what you need. If for any reason you cannot find what you are looking for, feel free to contact us with any questions you may have. If we do not have a particular product listed on our site, we will do our best to find it for you.