Details

Written by

Super User

Category: Service tips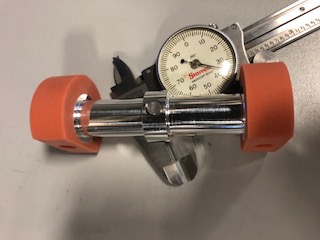 Parts are parts, right? Well, maybe in chicken nuggets, but not when the subject is replacement inserters parts. Whether you service your own inserter or have an outside service to do the work, you can sometimes be faced with a confusing array of part alternatives.
In general, you get what you pay for, but that doesn't mean a more expensive part is always the best choice.
To help you make good choices, we offer the following tips and information.

Rebuilt or Remanufactured Parts

Many worn-out inserters parts are routinely replaced with rebuilt or remanufactured units. Examples include D-Roller, small and large Tires, flapper rollers, standard belts, bearings and rebuild or new air cylinders. Rebuilt parts can save you 20 to 70 percent on the cost of PM repairs, and are often a good repair option.
Many of recoating parts are stronger than OEM (Original Equipment Manufacturer) parts.

Rebuilt or remanufactured parts are completely disassembled and each component is either restored to factory specifications or replaced with a new part. After reassembly, the unit is bench tested to ensure proper performance. The Federal Trade Commission requires that parts remanufactured in this manner be labeled "rebuilt" so consumers will not mistake them for new parts. The "rebuilt" label also protects you against getting a lesser-quality refurbished or reconditioned part.

Terms "refurbished" and "reconditioned" refer to parts that have been disassembled and repaired only to the extent necessary to make them work. Also, some self-service companies perform such repairs themselves when cost is an overriding concern.
Details

Written by

Super User

Category: Service tips
So, you might be asking why Bakesol, LLC? The answer to your question is simple, It's Free or you can use,
1. Reward Points, (click here)
These points can be purchase for (up to) the half of the price and used towards classifieds posting, giving you opportunity to save up to 50% off of the regular price
2. Competitive pricing,
So you can sell or buy new and used products which are posted by many business professionals.
3. Proven Results
We take pride in the service we provide, and for creating opportunity for all industry related sellers and buyers.
4. Bakesol, LLC provides promotional support for International Company to promote and advertise their own equipment and service.
If you have Question regarding this support, please let us know and contact us at This email address is being protected from spambots. You need JavaScript enabled to view it.
Details

Written by

Super User

Category: Service tips
If you are looking for equipment and great technical support - we can get it done. If can't find what you're looking for, let us know and we'll provided for you. Our goal is to satisfy our clients any way we can.
Thank you for visiting Bakesol.com - and we look forward to serving your Iinserting Line of Industry needs.
Bakesol, LLC is a family operated company since 2005 - Our goal is to improve on smooth operation of every inserting company in the country. Independently connect buyers and sellers online, as well as technical service for any trouble shooting needed. Bakesol, LLC is known as online insertin classifieds platform - and there's a reason behind that. We care about you - and the service ability that brings you closer to your dreams. Want to buy or sell parts or inserting equipment or supplies? Need a repair or maintenance done on premises? We're here for you. Our company is unique and like no other in every aspect of bakery or restaurant line of industry. Whatever job you've got, we promise to help you to get it done.
Founded in 2005 and headquartered in Denville, New Jersey, Bakesol, LLC works towards building the future of trading and technical support.
Details

Written by

Super User

Category: Service tips
You can contact us by writing to us at our e-mail This email address is being protected from spambots. You need JavaScript enabled to view it. 
Give us your contact details including phone number, and we respond to your email or call you ASAP.
Payment Methods:
PayPal Payments We accept payments via PayPal on our website as payment option. A major credit card is still required to complete the transaction, as we do not accept gift cards, store cards, or account credits associated with your PayPal account.
This way we can rely on the trustworthy company to process all the payment transactions secure and reliable for your convenience.
We also accept payments on our eBay store. This is our way to respond for those who make a frequent request for quick purchase without quotation.
Details

Written by

Super User

Category: Service tips
Introduction.
Welcome to Bakesol, LLC. These are the terms and conditions governing your use of the Site ("herein after referred to as Acceptable Terms of Use "ATOU"). By accessing Bakesol, LLC either through the website or any other electronic device, you acknowledge, accept and agree to the following terms of the ATOU, which are designed to make sure that Bakesol, LLC works for everyone. This ATOU is effective from the time you log in to Bakesol, LLC. By accepting this ATOU, you are also accepting and agreeing to be bound by the Privacy Policy and the Listing Policy.
1. Using Bakesol, LLC Classifieds
You agree and understand that Bakesol, LLC is an internet enabled electronic platform that facilitates communication for the purposes of advertising and distributing information pertaining to goods and/ or services. You further agree and understand that we do not endorse, market or promote any of the listings, postings or information, nor do we at any point in time come into possession of or engage in the distribution of any of the goods and/ or services, you have posted, listed or provided information about on our site. While interacting with other users on our site, with respect to any listing, posting or information we strongly encourage you to exercise reasonable diligence as you would in traditional off line channels and practice judgment and common sense before committing to or complete intended sale, purchase of any goods or services or exchange of information.
While making use of Bakesol, LLC classifieds and other services such as the discussion forums, comments and feedback and other services, you will post in the appropriate category or area and you agree that your use of the Site shall be strictly governed by this ATOU including the policy for listing of your Classified which shall not violate the prohibited and restricted items policy (herein after referred to as the Listing Policy.) (Listing Policy) The listing policy shall be read as part of this ATOU and is incorporated in this ATOU by way of reference:
• " Your Information" is defined as any information you provide to us or other users of the Site during the registration, posting, listing or replying process of classifieds, in the feedback area (if any), through the discussion forums or in the course of using any other feature of the Services. You agree that you are the lawful owner having all rights, title and interest in your information, and further agree that you are solely responsible and accountable for Your Information and that we act as a mere platform for your online distribution and publication of Your Information.
1. You agree that your listing, posting and / or information :
A. shall "not be fraudulent, misrepresent, mislead or pertain to the sale of any illegal, counterfeit, stolen goods and / or services
B. shall not pertain to goods, services of which you are not the lawful owner or you do not have the authority or consent to 'list' which do not belong to you or you do not have the authority for.
C. shall not infringe any intellectual property, trade secret, or other proprietary right or rights of publicity or privacy of any third party.
D. shall not consist of material that is an expression of bigotry, racism or hatred based on age, gender, race, religion, caste, class, lifestyle preference, and nationality and / or is in the nature of being derogatory, slanderous to any third party.
E. shall not be obscene, contain pornography or contain inappropriate representation of women within the meaning of the Violence Against Women Act (VAWA) and other United States federal or states law (violent crimes against Women, and laws protecting woman rights).
F. shall not distribute or contain spam, multiple / chain letters, or pyramid schemes in any of its forms.
G. shall not distribute viruses or any other technologies that may harm Bakesol, LLC or the interests or property of Bakesol, LLC users or impose an unreasonable load on the infrastructure or interfere with the proper working of Bakesol, LLC
H. shall not, directly or indirectly, offer, attempt to offer, trade or attempt to trade in any goods and services, the dealing of which is prohibited or restricted in any manner under the provisions of any applicable law, rule, regulation or guideline for the time being in force.
I. shall not be placed in a wrong category or in an incorrect area of the site.
J. shall not be placed in any other Bakesol, LLC site except on the site that relates to the city/ state in which you are located.
K. shall not list or post or pertain to information that is either prohibited or restricted under the laws of the United States and such listing, posting or information shall not violate Bakesol, LLC and our partners.
L. You consent to receive communications by email, call or by such other mode of communication, electronic or otherwise related to the services provided through the website.
• You agree that your listing, posting and / or information: if you use the Site by registering on the Site, you are responsible for maintaining the confidentiality of your User ID, password, email address and for restricting access to your computer, computer system, computer network and your Bakesol, LLC account, and you are responsible for all activities that occur under your User ID and password. If you access the Site using any electronic device other than by registration on the Site, the ATOU remains applicable to you in the same manner as if you are a registered user on the Site.
2. Eligibility
Use of www.bakesol.com either by registration or by any other means, is available only to persons, who are 18 yrs of age and above and persons who can enter into a legally binding contract, and or are not barred by any law for the time being in force. If you access Bakesol, LLC, either by registration on the Site or by any other means, not as an individual but on behalf of a legal entity, you represent that you are fully authorized to do so and the listing, posting or information placed on the site on behalf of the legal entity is your responsibility and you agree to be accountable for the same to other users of the Site.
3. Abuse of Bakesol, LLC
You agree to inform us if you come across any listing or posting that is offensive or violates our listing policy or infringes any intellectual property rights by clicking on the following link This email address is being protected from spambots. You need JavaScript enabled to view it. to enable us to keep the site working efficiently and in a safe manner. We reserve the right to take down any posting, listing or information and or limit or terminate our services and further take all reasonable technical and legal steps to prevent the misuse of the Site in keeping with the letter and spirit of this ATOU and the listing policy. In the event you encounter any problems with the use of our site or services you are requested to report the problem by clicking on this link This email address is being protected from spambots. You need JavaScript enabled to view it.
4. Violations by User
You agree that in the event your listing, posting or your information violates any provision of this ATOU or the listing policy, we shall have the right to terminate and/or suspend your membership of the Site and refuse to provide you or any person acting on your behalf, access to the Site, without returning any fees we charge for providing service for you, or your company.
5. Content
The Site contains content which includes Your Information, Bakesol, LLC information and information from other users. You agree not to copy, modify, or distribute such content (other than Your Information), Bakesol, LLC copyrights or trademarks. When you give us any content as part of Your Information, you are granting us a non-exclusive, worldwide, perpetual, irrevocable, royalty-free, sub-licensable right and license to use, reproduce, , publish, translate, distribute, perform and display such content (in whole or part) worldwide through the Site as well as on any of our affiliates or partners websites, publications and mobile platform. We need these rights with respect to the content in Your Information in order to host and display your content. If you believe that there is a violation, please notify us by clicking here This email address is being protected from spambots. You need JavaScript enabled to view it.
We reserve the right to remove any such content where we have grounds for suspecting the violation of these terms and our Listing Policy or of any party's rights.
6. Liability
You agree not to hold www.bakesol.com or any of its officers, employees, agents responsible or accountable for any of your listing, postings or information and nor shall we, our officers, employees or agents be liable for any misuse, illegal activity or third party of any listing, posting, information by other users. You further agree that we are not liable for any loss of money, goodwill, or reputation, or any special, indirect, or consequential damages arising out of your use of the site or as a result of any sale, purchase of goods and services with other users of the site. We also cannot guarantee continuous or secure access to our Services. Accordingly, to the extent legally permitted we exclude all implied warranties, of merchant ability, fitness or quality of the Site and our services.
7. Personal Information
By using Bakesol, LLC, you agree to the collection, transfer, storage and use of any personal information provided by you on the Site by Bakesol, LLC. The data is stored and controlled on servers located in United States of America as further described in our Privacy Policy. By submitting your resume with your replies, you give permission to Bakesol, LLC to publicly display your resume which can be freely accessed by anyone. You also agree to receive marketing communications from us unless you specifically indicate otherwise in writing to us through This email address is being protected from spambots. You need JavaScript enabled to view it.. You may send questions about this policy to This email address is being protected from spambots. You need JavaScript enabled to view it.
You agree that, we may share personally identifiable data of any individual to our agents or recruiters or Affiliates defined as any person directly or indirectly controlling, controlled by, or under direct or indirect common control with Bakesol, LLC including its subsidiaries and associate companies.
8. General
We may update this ATOU or the listing policy at any time and may notify you of such updates via a post on the boards and/or through email communications. The modified ATOU and /or Listing Policy shall come into effect either at the time you place your next posting, listing or information on the Site or after a period of 30 days from the date of the update, whichever is sooner. If we or our corporate affiliates are involved in a merger or acquisition, we may share personal information with another company, but this ATOU shall continue to apply.
9. Third Party Content and Services
Bakesol, LLC may provide, on its site, links to sites operated by other entities. If the user decides to view this site, they shall do so at their own risk, subject to that site's terms and conditions of use and privacy policy that may be different from those of this site. It is the user's responsibility to take all protective measures to guard against viruses or other destructive elements they may encounter on these sites. Bakesol, LLC makes no warranty or representation regarding, and do not endorse any linked website or the information appearing thereon or any of the products or services described thereon.
Further, user's interactions with organizations and/or individuals found on or through the service, including payment and delivery of goods and services, and any other terms, conditions, warranties or representations associated with such dealings, are solely between the user and such organization and/or individual. The user should make whatever investigation they feel necessary or appropriate before proceeding with any offline or online transaction with any of these third parties.
10. Indemnity
The User should agree to indemnify and hold Bakesol, LLC, its officers, subsidiaries, affiliates, successors, assigns, directors, officers, agents, service providers, suppliers and employees, harmless from any claim or demand, including reasonable attorney fees and court costs, made by any third party due to or arising out of content submitted by the user, users use of the service, violation of the ATOU, breach by the user of any of the representations and warranties herein, or user's violation of any rights of another.
11. Governing Law & Jurisdiction
This ATOU and the Listing Policy shall be governed and construed in accordance with the laws of the United States of America, and the courts at Trenton NJ, shall have exclusive jurisdiction on all matters and disputes arising out of and relating to the Site.
12. Make an Offer/Buy Now Terms
Bakesol, LLC Assurance for Buyers
A. You should "Make an Offer" of the amount which you wish to pay for the product.
B. Once your offer is accepted, you can make the payment online.
C. The listed item will be delivered to you by our logistics partner, and only after the delivery, payment will be released to seller.
The BUY NOW purchase option enables a quick sale and implies that you agree to buy the product at the listed price. We will facilitate the payment directly and notify the seller.
Once the payment has been made, we will schedule and complete the delivery. If you wish to negotiate, please choose 'Make an Offer' purchase option.
Convenience fee
For buyers:
The fees applicable depend on the city, weight, category and price of the item you are purchasing.
There is a penalty of $100 for any cancellation initiated by the buyer after payment is made.
For sellers:
The fees applicable depend on the city, weight, category and price of the item you are selling.
Promotional Discount
For buyers:
A promotional discount may apply depending on the city, weight, category and price of the item you are buying.
For sellers:
A promotional discount may apply depending on the city, weight, category and price of the item you are selling
Note: Bakesol, LLC reserves the right to change the fee & discounts any time without prior intimation.
Please be informed that there is a penalty of $100 for any cancellation initiated by the Buyer after payment is made.
13. Bakesol, LLC has the right to tweak or Withdraw or stop the offering.
14. Purchasing Reward Points Amount
Buyer can choose to buy or can be asked to pay with reward points amount while making a serious offer.
The reward point's amount is refunded in following cases:
A. Seller counters the offer to which buyer does not make a payment within 24 hours
B. Seller does not accept offer within 24 hours or you do not make a new offer to which the existing points applies
C. Seller cancels the order after full payment
The reward point's amount is not refunded in following cases:
A. Buyer does not pay balance amount within 24 hours of acceptance
B. Buyer cancels the order after full payment
C. Buyer cancels the order after seller accepts
15. Delivery Terms
1. Bakesol, LLC provides only delivery and not installation/dismantling of the item.
2. At the time of delivery, we encourage buyers to open the packaging and validate the condition as well as specifications of the item as per the AD before accepting the delivery. Once accepted, the item cannot be returned or replaced.
3. Any delivery related issues brought to our notice after signing Proof of Delivery (POD) or beyond 3 working days will not be entertained and Bakesol, LLC or its logistics partner will not be accountable.
Bakesol, LLC does not take any responsibility for the quality of the item being delivered unless it's a transit damage. We encourage buyers to ensure the quality/functionality aspect of the item while making an offer.
4. If the buyer refuses to accept the item after it is being picked up from the seller, it will be returned back to the seller.
5. Once a return has been initiated, Bakesol, LLC will attempt to schedule the delivery of the product back to the seller within 5-7 days. However, if the seller is unreachable beyond this time, the transaction stands canceled and the seller will lose claim to the product.
6. Bakesol, LLC does not take additional responsibility of picking up any product that is not mentioned in the AD.
7. Open box delivery is not applicable for orders from a different city.
8. Pick-up and Delivery will be facilitated by our logistics partner.
9. Bakesol, LLC reserves the right to refuse facilitating the transaction.
10. Ad with multiple inventory count would be marked as sold once the available inventory becomes zero.
11. Bakesol, LLC does not encourage tipping to the logistics team.
12. Any additional charges for usage of lift/elevator while transporting the product will have to be undertaken by the buyer/seller.
13. Any charges levied by society for pick up or delivery of goods will have to be borne by the Seller / Buyer.
14. Provision of Doorstep service is dependent on the availability of the lift that can accommodate the goods to be picked up/ dropped off.
15. Goods will be delivered up to the ground floor, in case of staircase space being insufficient for movement of goods. Also, in case of passage/road leading to the location being narrow/not accessible for vehicular movement, goods will be picked up from/delivered to the closest point.
A. If item is not delivered due to unavailability of the receiving party, the return cost will be paid for by the sending party.
B. Bakesol, LLC provides only delivery and not installation/assembly/dismantling of the item.
C. Bakesol, LLC does not take any responsibility for the quality of the item being delivered.
D. Bakesol, LLC reserves the right to refuse facilitating the transaction.
E. The quantity of items during pickup should match the quantity of items selected during online payment.
16. No Guarantee of Business:
A. Bakesol, LLC does not guarantee business from the leads generated. Bakesol, LLC shall not be responsible or liable at all to the Advertiser if no business or business leads are generated for the Advertiser through premium ads on the Website. Advertiser understands that Bakesol, LLC only obligation is to place the premium ads on the Website in the manner provided for in these Terms. Accuracy of the information/content provided is the advertiser's responsibility and Bakesol, LLC will not be held responsible for false claims made by the advertiser.
17. Advertiser Obligations:
A. Advertiser agrees to make all payments due to Bakesol, LLC in a timely and efficient manner and shall ensure that checks issued do not bounce. Advertiser shall not issue stop-payment instructions in respect of such checks. The Advertiser recognizes that Bakesol, LLC has the right to take action under the Negotiable Instruments. Advertiser represents and warrants that a business organization or individual carrying on business in relation to the items disclosed to Bakesol, LLC it has the right to use the trademarks it claims to have the right to use, the business carried on by Advertiser does not violate or infringe upon any law or regulation and all registrations required for carrying on business have been procedure by it and all classified(s) provided to Bakesol, LLC is and shall at all times be accurate and complete, and entirely lawful. The Advertiser shall bear complete responsibility for the quality of its goods and/or services, and Bakesol, LLC shall bear no responsibility for the same. The Advertiser agrees to be bound by all applicable policies of Bakesol, LLC relating to classifieds and the Website, and the Advertiser grants to Bakesol, LLC a worldwide intellectual property license (including a copyright and trade mark license) relating to all intellectual property rights in the Bakesol, LLC to do any acts in relation to the classified(s) which Bakesol, LLC may deem necessary to fulfill its obligations.
18. Miscellaneous:
1. "If all premium ads available to the advertiser under the subscription scheme are not used / availed of during the period of these terms, the unutilized units shall be forfeited - no refund shall be made and neither can the unutilized credits be carried forward."
2. Premium ads are prioritized over free ads on the website on search and browse pages. The sequence in which premium ads are displayed will be controlled by Bakesol, LLC. The advertiser shall not have a say in determining the sequence in which ads are displayed.
3. Bakesol, LLC does not provide any guarantees of impressions or clicks for the client banners.
4. Loss caused by incorrect storage, poor care and maintenance, careless use, gross negligence, incorrect installation and incorrect set-up.
5. Loss covered by supplier, dealer or factory warranty.
6. Any loss that is cosmetic in nature and does not result in to complete stoppage of/or functioning of equipment.
7. Theft of any kind of the Protected Equipment.
8. Without prejudice to the generality of the above, Bakesol, LLC does not permit posting or listing of classifieds in relation to the following:
• Living, dead creatures and/or the whole or any part of any animal which has been kept or preserved by any means whether artificial or natural including rugs, skins, specimens of animals, antlers, horns, hair, feathers, nails, teeth, musk, eggs, nests, other animal products of any description the sale and purchase of which is prevented or restricted in any manner by applicable laws.
• Shall not be defamatory, trade libelous, unlawfully threatening or unlawfully harassing. Further shall not be fraudulent, misrepresenting, misleading or pertain to the sale of any illegal, counterfeit, stolen goods and or services which do not belong to you or you do not have the authority for. Further still shall not infringe any intellectual property, trade secret, or other proprietary rights or rights of publicity or privacy of any third party.
• Shall not contain any viruses, Trojan horses, worms, time bombs, cancel bots, Easter eggs or other computer programming routines that may damage, detrimentally interfere with, surreptitiously intercept or expropriate any system, data or personal information.
• Shall not be allowed to libel anyone or include hate, derogatory, slanderous speech directed at individuals or groups. You should not advocate violence against other users or individuals or groups.
9. In addition to the above and for the purposes of clarity all Users shall be expected to adhere to and comply with the following Policies while listing of items:
• Restricted Item Policy: In addition to the above prohibited items policy users shall also adhere to and comply with the restricted items policy while listing, posting or providing information in relation to any goods or services.
10. Consequences of Breach of Listing Policy
• Users who violate the prohibited items policy and or the restricted items policy may be subject to the following actions
1. Suspension or termination of membership.
2. Permanent blocking of access to the site.
3. Reporting to Law Enforcement or Appropriate Authorities.